Mobile Data Offload: Lighten Your Network Load
Global mobile data traffic is anticipated to grow by 8x by 2020. Offloading data traffic to Wi-Fi networks:
Frees up much-needed network capacity.
Helps to ensure better network performance.
Delivers a better and more consistent connected experience to customers.
Enables seamless delivery of the latest wireless services, such as Wi-Fi calling.
---
The Offload On-Ramp
Boingo is the leader in carrier Wi-Fi and offload protocols, offering unmatched offload expertise.
We developed the Passpoint offload standards from the ground up in partnership with the world's leading carriers and wireless standards groups.
Boingo was the first wireless provider to bring Passpoint seamless offload protocols to commercial venues. Today, the company has Passpoint network access at more than 150,000 locations.
Boingo holds offload relationships with three of the four major U.S. wireless carriers.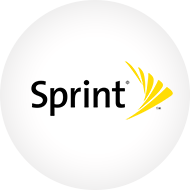 We launched the industry's first major Wi-Fi offload initiative with Sprint. We offload data from tens of millions of Sprint customers in high traffic venues throughout the U.S., providing a totally seamless connectivity experience to consumers.
---
Why Choose Boingo for DAS?
Put our experience to work for you and your customers. We hate to brag, but we're extremely proud to be leaders in mobile offload. We're honored to be the recipient of the WBA's Wi-Fi industry Award for "Best Wi-Fi Network Operator" and a two-time Light Reading Leading Lights award winner for "Most Innovative Carrier Wi-Fi Deployment" and "Most Innovative Wi-Fi Service" — all for our offload innovations.
We're Recognized as Industry Trailblazers in Offload
"By rolling out Passpoint Secure to airports serving nearly half a billion passengers a year, Boingo is helping to advance the ecosystem for standards-based roaming and carrier data offload while maximizing the use of available spectrum."
Peter Jarich Vice President, Current Analysis